Meek Mill Freed
By
Charlene Muhammad
-National Correspondent
The Re-Education of Meek Mill - A rapper's plight highlights power of judges and broken probation system touching millions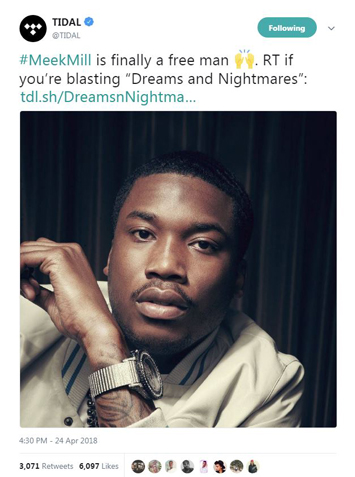 Philly rapper Meek Mill, Robert Rihmeek Williams, is out of prison.
But he says he doesn't feel free, though out on bail while he appeals decade-old gun and drug convictions. He goes back to court in June.
Meek Mill has seen a massive show of support from fans, powerful, prominent political figures, including Philadelphia's mayor and the governor of Pennsylvania, celebrities, even prosecutors have complained about an out of control legal system.
The "Dreams and Nightmares" lyricist represented by rap mogul Jay-Z's Roc Nation says now that he's out of prison, a lot of people who face similar battles with the criminal justice system are depending on him.
"I'd like to thank God, my family, and all my public advocates for their love, support and encouragement during this difficult time. While the past five months have been a nightmare, the prayers, visits, calls, letters and rallies have helped me stay positive," tweeted Meek Mill, who faced a hard childhood. His father was gunned down when the rapper was age five.
After being whisked by helicopter from prison with Philadelphia 76er's co-owner Michael Rubin, Meek Mill rang a replica Liberty Bell April 24 at center court of the NBA team's first-round clinching playoff game less than two hours after his release.
He was let go after the state Supreme Court directed Judge Genece Brinkley, who had jailed him, to immediately issue an order letting him out.
Meek Mill was sentenced on November 6, 2017 to two to four years behind bars for probation violations. He had been arrested last year after a fight, and then after popping a motorcycle wheelie while filming a music video, according to his lawyer. The charges from the fight were dropped and those from the wheelie incident were dismissed. Judge Brinkley, however, ignored recommendations from the prosecutor and his probation officer that he be freed.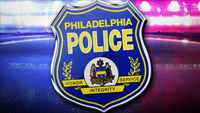 The ruling came after prosecutors said they agreed with his lawyers that he should get a new trial because of questions about the arresting officer in his case. A now-retired officer, Reginald Graham, was among a list of police officers the prosecutor's office sought to keep off the witness stand in cases across the city because of credibility questions.
Mr. Graham, the sole witness in Meek Mill's initial case, testified that he saw the young man sell crack cocaine, pull a gun from his waistband, and point it at cops as they tried to arrest him, according to media reports. In a sworn affidavit, former cop Jerold Gibson said Mr. Graham lied under oath to get Meek Mill sent away on drug and gun charges in 2008. He was 19 years old.
The rapper's lawyers are seeking to have the conviction thrown out and a new trial.
The district attorney's office has not said whether they would seek to retry him if the old convictions are thrown out.
But prosecutors have declined to prosecute three defendants in other cases because of doubts about the credibility of arresting narcotics agent Graham, the same officer who had arrested Meek Mill. Over 100 convictions could be overturned because of questions about narcotics agent Graham.
Questions about a judge and probation violations
Judge Brinkley, who had refused to release Meek Mill on bail until the Supreme Court ruling, was accused by the defense of waging a vendetta against the rapper.
She contends she acted "impartially and without prejudice" in all proceedings since 2008. She sentenced him to five months in jail in 2008 and then probation. But over the years, probation violations resulted in additional time being added to his terms of probation.
The violations over the years included traveling out of town to perform without permission, failing a drug test, failing to come to court and failing to meet with his probation officer.
By last year, after nine years of probation, many felt Meek Mill was on the right path and should be released.
His lawyers also complained that the judge, who at one point ordered Meek Mill to take etiquette classes, was too personally involved in his case. They accused her of asking the rapper to remake the Boyz II Men song "On Bended Knee" and shout her out. And, the lawyers accused the judge of asking the rapper to sign with a friend and leave Roc Nation.
It has been reported that the FBI is looking into the judge's handling of the case.
A new focus, fight for talented rapper?
Meanwhile, Meek Mill said he plans to focus on getting his convictions overturned, and that he looks forward to resuming his music career.
"Although I'm blessed to have the resources to fight this unjust situation, I understand that many people of color across the country don't have that luxury and I plan to use my platform to shine a light on those issues," he tweeted April 24.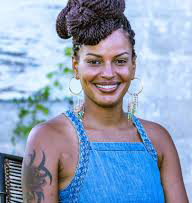 "I'm very happy to see that the brother has been released and that he can come back into the world and recontribute the best of himself," said ZaZa Ali, educator, author, and radio host based in Atlanta. She wrote Meek Mill when he was in jail.
"One of the things I said to him was you have a great responsibility with your music," Ms. Ali said. "But even before he went to jail, he was talking about Lean. He was talking about drugs, and the negative impact that they had on him. He was speaking out about racism, White supremacy, so, we've got to give him credit for the emphasis that he's putting into becoming a better person."
Lean, or "purple drank," is prescription cough syrup combined with codeine, soft drinks and candy.
Meek Mill can become a symbol for justice reform by making his word bond and using his platform to address mass incarceration, commented Gregory Muhammad, who is based in Philadelphia and leads the Nation of Islam Prison Reform Ministries in the Delaware Valley Region.
There needs to be independent monitoring of judges' court sessions by outside agencies to capture abuses, said Mr. Muhammad. "During the election season, citizens or voters don't acknowledge the enormous power judges and district attorneys possess, so, the voters take these two elections lightly," he said. "The people themselves can prevent this abuse of power or abuse of discretion of judges by voting for a more honest and morally conscious judge."
Millions on parole, probation in U.S.
According to the Prison Policy Initiative, 4.5 million people in the U.S. are on probation and parole. Its researchers say Meek Mill's case has brought attention to how people are recycled back into prisons and jails.
"The Pennsylvania Community Corrections Story," one of two reports published in April, shed light on the system that "stalked" Meek Mill for close to a decade.
"Unfortunately, Pennsylvania serves as a good example of how high rates of probation and parole can go hand-in-hand with, and contribute to, high incarceration rates. Pennsylvania has the highest incarceration rate in the Northeast, coupled with the third highest percentage of its citizens on probation and parole in the country," wrote Columbia Professor Vincent Schiraldi, who authored the report.
While one out of every 53 adults is supervised by probation and parole nationally, in Pennsylvania, one out of every 34 adults is under community supervision, a rate 36 percent higher than the national average.
What Ms. Ali found most disturbing about Meek Mill's case is that a Black woman was at the helm. It's important to have Black elected officials, but they don't matter if they're doing the bidding of Whites in continuing the degradation and incarceration of Black men, she insisted.
"We could say she's (Judge Brinkley) infatuated with this man. She's obsessed with him, or she's taking orders from someone higher up. The bottom line is that she has been the focal point and the face for limiting this brother's process and then eventually imprisoning him," Ms. Ali stated.
As for those who say no need to focus on Meek Mill because of his money and celebrity, "shame on us as a people," Ms. Ali lamented. Celebrity is a double-edged sword, sometimes they get too much credit, and at others they don't get enough, she explained.
"In the most simplest idea of this, Meek Mill is still a man. He's a Black man. He made mistakes when he was young, and he's still paying for mistakes he made when he was young, paying way too heavy of a price," Ms. Ali argued.
"I think that as the Most Honorable Elijah Muhammad talks about, 'The Proper Handling of People,' that applies to celebrities as well, and we need to re-cultivate our empathy and compassion for one another whether it's a celebrity or whether it's not."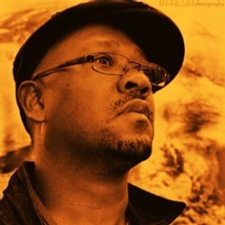 Davey D, hip-hop activist, journalist and radio personality, noted many people are juxtaposing Meek Mill with political prisoners. The argument is being made about freeing the rapper, and no one's talking about freeing political prisoners like Mumia Abu-Jamal and other folks, he said.
"First, we should never forget our political prisoners, but part of the reason we even have political prisoners is because they were fighting the injustices that visited a Meek Mill," Davey D told The Final Call.
"In other words," he said, "a lot of our political prisoners were there because of the criminal 'injustice' system. And so we should not bemoan, be upset or be surprised when people want to fight the criminal system when it's relatable to them."
Meek Mill is relatable to his fans, who may not know of former Black Panther Mumia Abu Jamal, while advocates for the longtime political prisoner and others know nothing about the rapper, said Davey D.
"It's not an either/or, but it's a both/and as organizers and communicators, it's up to us to connect the dots," Davey D said. "Instead of just focusing on this as an individual act, frame the conversation as something that's systemic."
"Meek Mill is part of a long line of people who have been put in jail, and keep in mind, there's a bunch of people who have family members who ain't rappers or former Black Panthers who are going, 'to hell with Meek Mill and to hell with Mumia,'" Davey D noted.
Activists, organizers and communicators must probe the judge's actions, her power, the oversight or lack thereof, and see how to deal with those who abuse power and make changes so everyone can benefit, he said.
It's good that Meek Mill wants to help folks and bring attention to the atrocious injustices of the system, but don't expect him to do the heavy lifting or expect to see overnight sea change, Davey D cautioned.
"But heck, if Mill can do a song, concert, shout out one or two political prisoners and bring attention to their plight, I think that's great … and it's something we should angle for," Davey D stated.
Also, look at the record labels, what role did they play, and do not let them off the hook, Davey D continued. What are they doing for artists, and what resources are they devoting on behalf of Meek Mill, did they write letters on his behalf, and do they have training for artists on how to walk the straight and narrow? he asked.
"Are they waiting to capitalize off of Meek Mill coming out of jail primarily because the community rallied, so we can go Meek Mill straight out of jail, and they have a marketing tool for records to be sold?" Davey D continued.
"My thing is f--k them labels if they didn't pick up a dime to help … since they make profit coming and going. They make profit off of Mill when he was talking about doing criminal stuff, and they're going to make profit off of Mill when he actually serves time for criminal stuff and actually gets out of jail in a highly publicized case."
(The Associated Press contributed to this report.)