Jay-Z and the SEC: Should We Be Worried?
BY
BY BRYAN CRAWFORD
-CONTRIBUTING WRITER-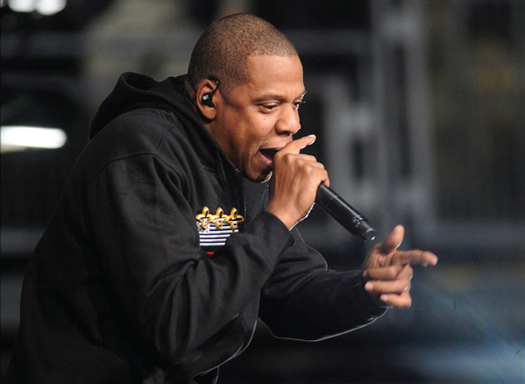 Jay-Z performs at President Barack Obama's rally in Columbus Ohio, November 2012.
Jay-Z, hip hop artist and entrepreneur, has drawn the attention, and, perhaps, the ire of the U.S. Securities and Exchange Commission for his refusal to cooperate in a probe launched by the agency into the financial reporting of licensing and brand management company Iconix Brand Group.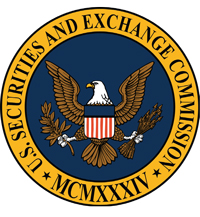 After months of legal wrangling, including two subpoenas sent to Jay-Z, aka Shawn Carter, seeking his testimony in the SEC investigation, the hip-hop mogul and social activist was finally ordered by Manhattan U.S. District Judge Paul Gardephe to answer questions at an undisclosed location on May 15 at Final Call press time.
Jay-Z is the latest in a string of Black male entertainers who have received negative attention in the media. However, being asked to participate in a federal investigation involving a company he no longer owns has raised fears of something more sinister.
Jay-Z also supported more open U.S. policies toward Cuba, supported the movement for police accountability and bailed out protestors, championed criminal justice reform and raised the specter of ugly racism in American life.
He has diversified and expanded a business empire from music to clothing to investments to innovative ways to make more money for artists.
He once owned a piece of the NBA Brooklyn Nets basketball franchise and helped bring the lucrative franchise and a stadium to the borough. He also owned a portion of the arena he sold for over $1 million. Part of his empire includes sports management. One of his clients is NBA superstar Kevin Durant. The rapper, in his latest album 4:44, spoke openly about astute Jewish businessmen and the way they do business, prompting a rebuke from the Anti-Defamation League.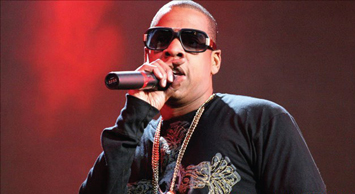 Jay-Z performing at O2 Wireless Festival in London, January 2008 "Hova" has come a long way from rapping about riches, partying and the hazards of everyday urban life. His net worth is estimated at $810 million by Forbes magazine in 2018.
The children of Sean Bell, shot to death by New York police officers in 2006, will benefit from an educational fund Jay-Z set up. The night before his bachelor party, Mr. Bell and two friends were shot at 51 times by police officers. The three detectives doing the shooting were acquitted by a New York judge.
"Hova" has come a long way from rapping about riches, partying and the hazards of everyday urban life. His net worth is estimated at $810 million by Forbes magazine in 2018.
Jay-Z is also involved in a lawsuit with now bankrupt movie and TV production company Weinstein Company over unpaid pilot fees from two projects in the amount of $480,000. The dispute, and other legal woes, is holding up sale of the company. Jay-Z says the Weinstein Co. owes him for pilot fees for the "Kalief Browder Project," and a "Trayvon Martin Project." Kalief Browder is a young Black man who committed suicide after traumatic imprisonment and Black teenager Trayvon Martin's death at the hands of neighborhood watchman George Zimmerman electrified the country. The production company in question was founded by prominent Jewish movie producer Harvey Weinstein.
Then there are accusations from a Norwegian newspaper that Tidal faked numbers for plays of Kanye West's album "The Life of Pablo" and wife Beyonce's album Lemonade to pump up its numbers for exclusive releases. Tidal, a music streaming service, was purchased by Jay-Z and other artists in 2015, promising more money for artists, better quality audio and artist exclusives. The company vehemently denied the charges of wrongdoing.
Could the questions be pushback from Jay-Z's economic prowess, social stances, observations about Jewish power and general uneasiness with Black ownership and economic success?
From the bombing of Black Wall Street in Tulsa, Okla., in 1921, to the Rosewood massacre 1923 in Levy County, Fla., or the 1950s urban removal of the Hayti Community in Durham, N.C., Black independence, self-reliance and economic power have always been seen as a threat.
"This is White superiority and White supremacy, but in a different age and executed in a more sophisticated, boardroom kind of way," Dr. George Fraser, noted author, and chairman and CEO FraserNet Inc., told The Final Call. "Jay-Z understands that ideas are wonderful, but systems are better. He bought Tidal; that's a system for the distribution of music which is worth hundreds of millions of dollars. Black people can create rap music all we want, but we don't control the system that generates the distribution and profiteering of rap music. Jay-Z understands how that works."

Jay-Z's music has tackled political subjects in recent years as has his personal life with calls for criminal justice reform, opening up U.S. relations with Cuba and the hip hop mogul and his wife were big supporters of Barack Obama early in his presidency. Jay-Z's album 4:44, released in 2017, won widespread acclaim for its content, including "The Story of O.J.," and an animated short that told of the story of the Black struggle in America, urged rappers to invest wisely and Blacks to seek economic empowerment. It was released as an exclusive on his Tidal platform. The album was certified Platinum by the Recording Industry Association of America (RIAA), with one million copies purchased by Sprint and offered to consumers as free downloads. It debuted high, number one, on the U.S. Billboard 200. It received a Grammy Award nomination for Album of the Year and "The Story of O.J." was nominated for Record of the Year at the 60th Annual Grammy Awards.
"As a Black person, you have to be aware that there is a constant war being waged and you have a target on your back. So you have to make sure that everything you do is clean and on point," hip-hop journalist and activist David "Davey D" Cook, observed. "For somebody who has an album talking about wealth, being a billionaire, and putting money towards different social movements, he's going to get extra scrutiny and they're going to find a way to take away some of that wealth as a way to eliminate the competition. Jay-Z has been allowed to make all of the money he has and now that he's become a little more political, it's really important that all his ducks be in a row."
In 2007 Iconix purchased Rocawear, the clothing company co-founded with former business partner Damon Dash for $204 million. As part of the deal, according to the SEC, the hip-hop mogul maintained a partnership with Iconix as it related to the Rocawear brand. In March 2016, Iconix devalued Rocawear by $169 million and in March of this year, wrote it down again by $34 million. The SEC is investigating Iconix to make sure things are legit, especially given the company plans to change its financial reports for 2013, 2014 and 2015.
And, the SEC, claims Rocawear is central in the losses Iconix reported in 2015 and 2017.
"The SEC's application states that the Commission seeks Carter's testimony to inquire about, among other things, Carter's joint ventures with Iconix," the agency stated as its reason for speaking with Jay-Z, who has failed to appear for investigative testimony twice. However, several companies that Jay-Z owned have submitted approximately 11,000 pages of financial-related communications with Iconix and Desiree Perez, chief operating officer of Roc Nation and S. Carter Enterprises, met with the SEC for seven hours and provided testimony.
Alex Spiro, a partner at the New York-based law firm Quinn Emanuel Urquhart and Sullivan, is representing Mr. Carter in this matter. He argued the SEC's insistence on having his client testify is nothing more than what he called a "celebrity hunt."
"The SEC continues to insist on meeting Mr. Carter in person for an unlimited period of time. The upshot imposes unreasonable burdens on Mr. Carter and raises serious questions about whether this exercise has transcended any investigative purpose and crossed over into a celebrity hunt," Mr. Spiro wrote in legal memorandum, also stating that his client had no involvement in any of Iconix' financial reporting.
Toure Muhammad noted the multiple ways in which Whites have worked to stifle Black enterprise and business ownership. "If you look at this from the perspective of being an attack on Black businesses and business owners, here's a brother who put out a very profound album 4:44, and in it he basically said study the Jews," said the Chicago-based businessman and founder of Chicago Eats. "I don't know if he heard 'Business is Warfare,' the lecture the Honorable Minister Louis Farrakhan gave a few years ago, but Jay-Z highlighted how business really is warfare. And by mentioning the Jews, we know how they can be very opposed to having the spotlight put on them like that."
"We know from how they came after George Johnson when he agreed to help the Nation of Islam and Minister Farrakhan manufacture the POWER (People Organized and Working for Economic Rebirth) products at Johnson Products many years ago. We saw what happened with Prince when he wrote 'Slave' on his face, Reginald Lewis, the first Black billionaire, or with Carol's Daughter," Mr. Muhammad explained. "They're either going to try to buy us out, take the company or the brand, and sometimes, we die under mysterious circumstances. But we have enough historical evidence to rightly wonder if this is another targeted attack on a successful Black businessman."
Jay-Z's meeting with the SEC is expected to last no longer than the day as he prepares to embark on another U.S. tour with his wife, Beyonce. It remains to be seen what part his testimony will play in the SEC's investigation into Iconix, but count Jay-Z as just the latest Black celebrity and businessman to have his legal woes play out in public for the world to see.
"I'm smart enough to know that White folks will be White folks at the end of the day. This is what they're going to do because it's about the protection of their assets," Mr. Fraser said. "And if those assets are diminished in any way and they can point to some high profile, successful brother or sister to lay the blame on, then that's what they're going to do. That's what they do and it's always been that way and it will always be that way until we replace them when it comes to power, systems and infrastructure."